Working for self is a challenging but quite exhilarating way to lead a better life. It takes people wanting something more than just a 9-5 corporate job. It's when you realize you have more potential than your competitors in the same firm. But beyond that, there are some traits to put into your immediate focus.
Read these 6 traits to bring work for self attitude at any given point of your life.
You can begin to assess yourself and know which one of those traits you already have.
Then, you can enhance and nourish others along the way.
Table of Content:
Traits:
You are a quick and keen learner.
You want to enhance your professional career.
You want to explore new areas of the same industry.
You want to own something of your own.
You feel your product and service can bring a change.
You want to work for self with minimum risk.
The Process Of Initializing The Work For Self School Of Thought As A Part Of Your Life.
Other References
Foot Note.
These traits are:
You are a quick and keen learner:
Learners might be everywhere. But being a keen learner sets your side from the regular crowd in the competition.
Being keen and curious, you grasp the reality of the present. You are sharp in learning new things, even if you don't have even a single idea about the entire concept.
Must read: importance of online free courses
You want to enhance your professional career:
Work for self traits are incomplete without this one. When you want to work for yourself, you want to upgrade yourself.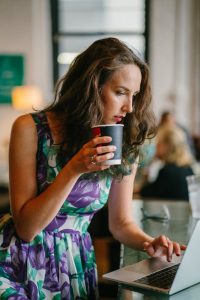 You understand that right now, you are in a position where you are getting undervalued.
Otherwise, you know that the current position of your job profile is something you have explored enough. You want to move up on the ladder of your profession.
You want to explore new areas of the same industry:
You have had the pleasure and time to work in a particular industry. But you have been wondering what's more than the current company is not giving you. Is that right?
When you start having those queries and ideas in your mind, it's time to explore and pick up a side hustle. That is when you allow yourself to grow beyond the confinement of your current company, even if it already is the world's best one for you.
However, some companies offer side hustle to their employees by themselves. It all depends on how sharp, observational, witty, and serious the HR department is about honing the skills of their employees.
Though, such companies are quite a few in numbers. It might also be almost negligible.
You want to own something of your own:
Those who work for themselves start to build their side career from scratch. At the beginning of it, they are mostly all alone. So was I.
It depends upon your calibre to pitch, exhibit, and execute. And from thereon, whatever you experience (best/good/bad/worst) or receive (in cash/kind) is all yours.
You create it by providing your product and services to those who trust you and your talent. You start to build a side empire of leads, relationships, professional networks, regular client base, and much more.
Also read: running a small business in India
This work for self culture gives you an innate sense of achievement, belonging, and accomplishment. These three pillars of necessities at the higher layer of the pyramid often are lost while working for others.
You feel your product and service can bring a change:
If you believe that, first, study its feasibility. Be real and unique at the same time.
For instance, if you are a self-employed graphic designer, what's so special in your services which others are not offering already?
Another example is you can be a freelance content writer. Why is your writing service better than others? Why should anyone hire you at any point in time at the given rate?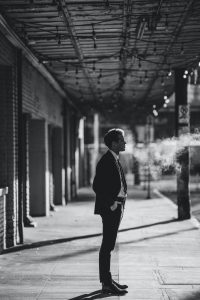 Broadly, the realities distinguishing you from others having the same work for self attitude can be as per the:
Features of those services or products you offer
Price of each service or product you offer
Longevity
Personal branding
Word of mouth
Scope of changing the industry together
Availability or accessibility
Some software or technique you use that is different and more complex
These are the most common facets that prepare your marketing pitch. Through these aspects, you realise whether the product and service offered by you are different, better, and unique.
However, you have to constantly update yourself and your product as the market keeps changing year by year. You have to continually see why the demand shifts towards any other facet for the same product or service.
Must read: How to bring some control in your life right now?
There is more, and that is all the part of market research that never ends. It connects you to the "going concept", defined broadly in accounting and financial books.
In layman's, when you are opening/launching a service or a product, it should be with a scope of continuity for an indefinite period. And for that to never break as such, you have to update and upgrade yourself and your product/service continuously.
You want to work for self with minimum risk:
This is a mindset helping entrepreneurs and freelancers to take that initial step to manifest an idea. Then, they (entrepreneurs or self-employed people like you and I) check all the parameters like:
Financial feasibility
Physical feasibility
Digital feasibility
Its longevity
Its vision and mission
And it all starts by being just a mere side-hustle—paid or unpaid. You want to first explore the idea out of the original idea. Confused? Aha!
In short terms, you want to testify the initial stages of that idea to be a self-made, self-employed, freelancer, or earning by yourself. You can give it any word.
But… that is with minimum risk involved. For that, it has to remain as a side-hustle right now.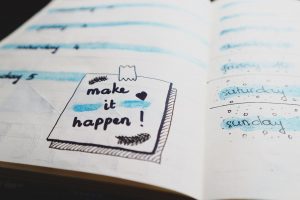 When you already have a constant stream of income, you can treat this side-hustle as an expense or an additional income – depending on the amount you earn or lose initially.
Ultimately, you learn to manage and live the best of both worlds. That is until you start to see the real future out of the original idea you had in mind.
The Process Of Initializing The Work For Self School Of Thought As A Part Of Your Life:
Strategically plan whether you can now leave your other job or work for this idea. For that, you need:
Financial support/corpus/sources for regular investment.
Business and marketing pitches.
A profile that depicts your goodwill as a personal and professional brand.
Financial advice from experts to know when to entirely depend on the idea to make it your full-time investment.
Completion of compliance – company secretary's job if you are launching your product and service concept in full swing in the market.
Marketing campaigns – newsletters, promotional/introductory/seasonal emails, social media presence.
That is just a minimum graph of SOPs you need to elevate this work for self attitude to a better level. But that only happens in layers or steps. You cannot just appear in the market – offline or online – to sell your product and services.
You have to have the experience, knowledge, sources, and provisions to set off the initial loss or failures.
In the end, you have to be extremely mathematical and technical about the SOPs. Then, you will realise the actual value of your side-hustle. Afterwards, it's easier for you to evaluate the risk level involved.
Other References:
10+ best self-employed jobs to consider now!
40+ best of the best ideas to start your business with less than $100!
Foot Note:
Put it your genuine comments and let us know what you think about work for self school of thought.
Do you want to run a business of your own? Do you feel that you can be a successful business person in 2021 and beyond?
What's your take on that?
Please elaborate on the comment down below.
We are waiting — as always!