Alas! 2020 was the first year since 2009, depriving Marvel fans of a single MCU movie. But fret not Marvel zealots; 2021 and 2022 will bring you unparalleled excitement as MCU continues to move on in new and exciting directions. 
Here are five upcoming Marvel movies which Marvel enthusiasts will enjoy immensely.
Black Widow
After much anticipation, Natasha Romanoff's film Black Widow will finally come out on Disney+ Hotstar on July 9, 2021. Starring Scarlett Johansson, it has been a long-awaited movie since 2020 but was postponed repeatedly, much to the dismay of the fans. 
The film will introduce other spies and the villainous evil Taskmaster. 
The movie will expose her real family before Avengers. We will pay a visit to the Red Room, a much-talked-about human-killing machine making factory where she received her training. 
The movie is anticipated to highlight clear answers to things that transpired during the Budapest mission. Hawkeye and Black Widow have shared many anecdotes about it.
Note: 
You will know if you have already watched other Marvel movies before this one. Your previous experience will build up immense excitement for these five upcoming Marvel movies like Black Widow (2021).
Directed by: Cate Shortland
Starring: Scarlett Johansson, Florence Pugh, David Harbour, Rachel Weisz, O-T Fagbenle, William Hurt, and Ray Winstone
Release date: 9th July 2021.
Also read: Black Widow's David Harbour Shares BTS Image of Cast Goofing Off on Set (screenrant.com)
2. Shang-Chi & the Legend of the Ten Rings
With Marvel's importance on boosting representation, grounded yet mind-blowing action, and highly talented cast, this film has our bets to be amongst the best Marvel movies to date compared to the ones set to release soon.
It will get a theatrical release on September 3rd, 2021. 
This Marvel's first Asian superhero movie will be a landmark event, opening up paths for more Asian superhero/heroines in the future.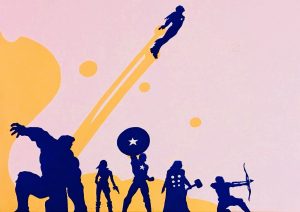 The promising cast includes Awkwafina and Sim Liu. Both artists impressed us with their previous performances in minor screen roles. 
Plotwise, Ten Rings is a globe-spanning terrorist organization determined to disrupt the world order.
New arrival (superhero) in MCU, Shang-Chi, promises to delve deeper into the organization to unveil the real Mandarin, a formidable new foe to become a key player in the future of the MCU after Thanos' end in the Avengers: Endgame. 
Latest news:
Shang-Chi was earlier disappointed when he read the script of the

Shang-Chi Marvel movie.

This movie will set the base for iron-fist in the Marvel universe. 

Plans are that Shangi-chi will take things forward where Iron-man failed.
Directed by: Destin Daniel Cretton
Starring: Simu Liu, Tony Leung, Awkwafina. 
Also read: Shang-Chi and the Legend of the Ten Rings Releasing Exclusively to Theaters For 45 Days (ign.com)
Release Date: 3rd September 2021.
3. Spiderman: No Way Home
Refer to this Spider Man No Way Home full movie as the most exhilarating featured film from the list of five upcoming Marvel movies. 
This franchise hasn't failed its fans until now. From teenagers to young adults, all enjoy the journey of Peter Parker (our dearest Spidey). 
It will get a release in theatres and digital cinema (E.g., Disney+ Hotstar) on December 17, 2021.
It will continue from the second movie, which exposed Peter's identity as "The Spiderman." Benedict Cumberbatch will join as Doctor Strange and Jamie Foxx in his villainous role as Doctor Octopus.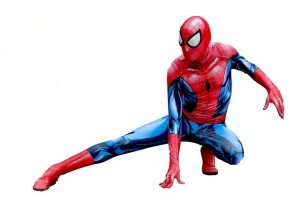 There is speculation that the Spiderman multiverse or Spider-Verse will finally come to light in this movie, raising the hopes of many fans. 
The rumors also suggest the likelihood of teaming up the villains and forming a Sinister Six, which could explain the casting in the movie.
The movie will also answer the questions we all had after the second movie – Will Peter Parker become a fugitive? How will he earn back people's trust? What will happen to him and MJ? 
Latest news:
Rumors of its trailer/teaser launch are around the corner. Stay tuned on the site to know what's happening in the

five upcoming Marvel movies

. 

There's recent gossip stirring heat amongst Marvel lovers because of Emma Stone's alleged re-entry as Gwen Stacey, Green Goblin's entry as the main villain, further disclosure of Sony's plan of Marvel movie universe. 
Directed by: Jon Watts
Starring: Tom Holland, Zendaya, Jacob Batalon, Tony Revolori, and Marisa Tomei
Release Date: 17th December 2021.
Also read: Emma Stone to return as Gwen Stacey in Spider Man No Way Home? Actress says 'don't know if I can say anything' | PINKVILLA
4. Thor: Love and Thunder
Set to release on 11th February 2022, it is the 4th Thor movie, and the best feature about it is – A Female Thor, Jane Foster, played by Natalie Portman. 
Previously, she played a damsel in distress in the movie The Dark World. Now, we expect to see some of her too-hot-to-handle action scenes in this one. 
There is speculation of MCU vouching for romantic-comedy in this movie. So, it raises the only excitement for viewers and Marvel fans like us to watch Thor and Jane play out their sizzling on-screen chemistry. 
Plotwise, Thor might finally get out of this depressive period. That too might be with Jane Fostér's help in this lot of five upcoming Marvel movies to watch out for.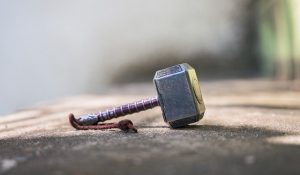 It will be endearing to watch the Mighty Thor become Mighty from his mind once again. 
Last but not least, it's possible that at least one of the members of the Guardians of the Galaxy has a cameo.
As per netizens and their gossip, Rocket will have an interesting and vital role in Thor's life in this movie. This is especially after their improved bond during Avengers: Endgame.
Latest news:
Set photos leaked with scorching hot heat amongst the anticipators of the

Thor love and thunder movie. 

Fat Thor seems to have lost some weight. Memers are already reigning over the virality of the set photos. 

The set was hidden and located in Sydney's west suburb. 
Directed by: Taika Waititi
Starring: Chris Hemsworth, Tessa Thompson, Natalie Portman, Christian Bale, Russell Crowe.
Release date: 11th February 2022.
Also read: All 23 Marvel Movies In Order: How To Watch MCU Movies Chronologically << Rotten Tomatoes – Movie and TV News
5. Doctor Strange in the Multiverse of Madness
Benedict Cumberbatch made multiple appearances in other Marvel movies ever since his debut in Doctor Strange (2016). 
This movie will be a sequel to the first edition of Doctor Strange. Well, it's pretty obvio!
Marvel fans are overly excited for this movie for several reasons, as it will introduce a never-seen-before 'psychedelic' addition to the MCU.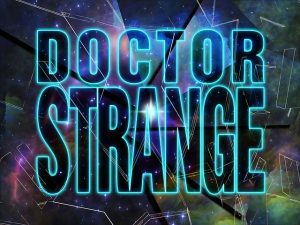 Without qualms, we say that this movie is Marvel's first horror film. With director Scott Derrickson, maker of Sinister, the movie will be a treat to watch with his renowned horror skillset. 
A hint at the madness is the villain, Nightmare, described as dark and fascinatingly crazy with unprecedented superpowers, making him one of the best MCU villains.
He is the ruler of the dream dimension and lives off of human fears.
It will be exciting to watch our favourite Doctor Strange defeat him. 
Latest news:
C. Robert Cargill revealed that original director Scott Derrickson had creative differences in the sequel. He wanted it to be made slightly darker than what's it's now. And then, finally, the original director chose

The Black Phone

over this one. There, he had full creative control, after all. 

Tom Hiddleston's Loki series can put some limelight on a weird connection with Doctor Strange's world. Well, there's a possibility given that Loki gets hold of Tesseract and tries to change the Time Variance when Doctor Strange holds out to be the Time Stone's guardian. 
Directed by: Sam Raimi
Starring: Benedict Cumberbatch, Elizabeth Olsen, Benedict Wong, Rachel McAdams, Chiwetel Ejiofor, and Xochitl Gomez
Release Date: 25th March 2022.
Safe to say, the five upcoming Marvel Movies are bound to compensate for the year 2020. They are here to introduce us to some never-seen-before action in the Marvel universe especially. This is, after all, the Phase 4 of Marvel movies. 
At a general note, if you want to understand every Marvel movie, it's better you start watching those as per the defined Marvel hierarchy. The list is available online for anyone to see. Start from Phase 1 of Marvel Universe to understand everything till this moment.
It's eventually for the betterment of your overall cinematic experience.
Other upcoming Marvel movies and cinema news to read:
List of Marvel Cinematic Universe films – Wikipedia
Watch the Best of Marvel Movies and Series exclusively on Disney+ Hotstar.
Dark Netflix Review: A big no-no? or a hit? – Popularity
Paatal Lok Review | 4 Episodes In 2 Days | Webseries Review (popularity.world)
Footnote:
Like our content?
Give us your precious and original feedback now.
We are waiting what you want to hear and read from us from hereon.
See you next time with super-duper & amazing content to read.