According to Statista, Indians invested over 46 trillion rupees as individual assets in bank fixed deposits in 2020.
This was a massive increase in the value of fixed deposit assets compared to the previous year's 44.18 trillion rupees, showing the importance of FDs (Fixed Deposits) amongst Indian families.
So, before starting your investment journey, understand "how does the fixed deposit work?"
Although there are several rewarding investment options, a fixed deposit account offers you the best-fixed deposit interest rates that do not fluctuate based on the market conditions.
This blog will help you understand how a fixed deposit works, its benefits, various types of fixed deposits and how to calculate your returns on an FD.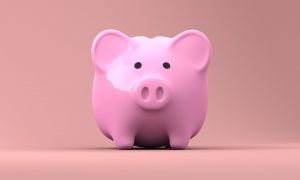 What Do We Mean When We Discuss The Concept Of A Fixed Deposit?
A fixed deposit account is an investment tool that allows you to invest a considerable amount of money for a fixed tenure at a fixed interest rate decided by banks/NBFCs (Non-Banking Financial Companies).
The interest rates in an FD (fixed deposit) depend solely on your investment's tenure. Banks offer a term ranging from 7 days to 10 years.
It should be noted that shorter fixed deposit tenure will attract low-interest rates and vice versa. However, depending on your convenience, you can decide the fixed deposit tenure.
How Does The Fixed Deposit Work? 
A fixed deposit is also known as a term deposit because the tenure of the deposit influences the calculation of the interest rate and maturity amount.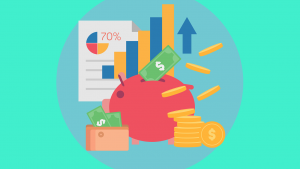 Funds are locked for a fixed tenure when you invest in a fixed deposit account. A fixed interest-based is added to the term and shows you a consolidated amount. This is inclusive of the principal sum and interest returns receivable on maturity.
Fixed deposit account tenures are flexible. So, learn to manage multiple fixed deposit accounts to maximize your investment. That's one way to know how does the fixed deposit work and becomes favorable for creating monthly income streams.
Types of Fixed Deposits 
Before starting an FD, you must understand the different types of fixed deposits available in the market.
Cumulative
NRI Fixed Deposit
Non-Cumulative
Company Deposit
Senior Citizen Fixed Deposit
Standard Fixed Deposit
Tax-Saving Fixed Deposit
Fixed Deposit Perks or Benefits
Assured Return
As a fixed deposit account is resistant to market volatility, you are assured of getting your principal amount and a reasonable return rate.
Low Minimum Investment
A fixed deposit account allows you to start an investment with an amount as low as Rs. 500.
Compounding Benefits
An FD investment allows you to earn interest on the added interest amount. Therefore, you can achieve higher returns and multiply your money quickly.
Easy Process
An FD is the easiest investment option to open, maintain and close.
Higher Rates for Older People or Citizens
Although fixed deposit rates are stable, banks and NBFCs offer exclusive interest rates for senior citizens to earn extra on their limited deposit investment.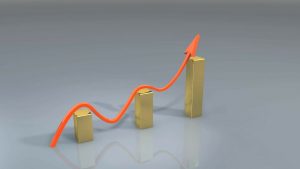 Liquidity
A fixed deposit account allows easy liquidation in the form of premature withdrawals. However, banks will lower the interest rate on your maturity amount or charge a penalty on your FD account for early withdrawals.
How to Calculate a Fixed Deposit? 
There are many ways to calculate a fixed deposit. But, using a fixed deposit interest calculator is the easiest method to calculate or discern the right fixed deposit interest returns.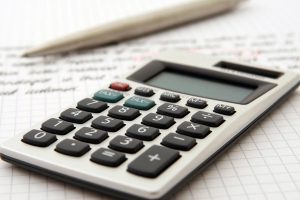 FD Interest Calculator 
This calculator is an instrument used to calculate the interest you would earn on a fixed deposit. You can quickly estimate the maturity amount with a specified rate of interest you can expect at the end of your tenure.
How to use Shriram's Fixed Deposit Calculator?
Shriram FD calculator is simple to use. You can follow these steps and quickly calculate your FD.
Step 1 – Enter the principal amount you are ready to invest.
Step 2 – Enter the tenure/period as per your requirement.
Step 3 – Hit the "Invest Now" button to view your FD maturity amount (principal + interest amount).
These steps will be beneficial in the long investment term to understand better the topic of "how does the fixed deposit work?"
Simple Interest Calculation
Simple interest calculation is the easiest way to calculate your interest on an FD. You only have to multiply the principal, fixed interest rate and tenure.
(P or Principal*R or Rate*T or Term) divided by 100
Compound Interest Calculation
Compound interest is the profitable interest calculation because you earn interest on your principal amount and the added interest of the previous year.
Several banks and NBFCs offer compound interest, but you have to ensure you get reasonable interest rates before you start an FD.
As fixed deposit accounts help you forecast and plan your finance in the long run, the above calculations will teach you the total maturity amount at the end of your FD tenure.
However, decide your investment option based on upcoming financial and personal needs for best results. That way, you get a better idea of how does the fixed deposit work after using the calculations explained above.
Fixed Deposit is the Right Investment! 
If you are looking for guaranteed returns, high-interest rates, zero risk and growth, invest in an FD (Fixed Deposit). Continue to understand how does the fixed deposit work by reading more financial papers.
Implement the calculation behind the FD interest rate returns. Find the best FD scheme that fits your financial needs and start your FD investment today.
Conclusion:
Finding out how does the fixed deposit work isn't that tough now after reading the blog post above. However, there are numerous ways to become financially independent, whether you're in your 30s or above.
A fixed deposit attached to your savings or salaries account is just a way to secure your next few years. You can make a habit of earning a regular passive income without worrying about savings or investment plans.
An FD can really shape your small wishes: professional and personal, in the coming years. You can also start an FD after learning how it works for your kids and older family members to secure their later-year wishes and aspirations.