According to a recent Gallup report, there are currently 500,000 more working moms than males were before the pandemic. The reason? To care for young or school-aged children who are essentially learning at home, many women have quit their jobs or dramatically reduced the number of hours they work.
It is a significant issue with even more serious repercussions that so many working women have quit their jobs due to the climate the pandemic has produced. For higher education, this could result in:
Women prefer lesser leadership roles at times,

Loss of important institutional knowledge and experience,

Imbalance in future merit-based promotions and pay raises between men and women,

Increased vulnerability to layoffs in the future, and 

A greater proportion of women pursue less-demanding jobs to make room for a spouse who earns more.
A modern HRMS helps HR teams in hiring a diverse workforce. Working moms is another section of society where their potential can be leveraged. The uKnowva HRMS instance can help working moms automate their workflow with ease. Know how that is possible from the explanations given below and the challenges working moms face today.
Challenges Working Moms Face Today:
Lack of time for personal development
In today's cutthroat workplaces, spending time on activities that improve one's talents is crucial. For working mothers, this proves to be a ridiculous notion. They are juggling everything while either taking care of the requirements of their family or attempting to fulfil their professional ambitions.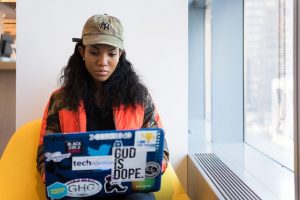 As working mothers' responsibilities multiplied during the epidemic, the scope of the issue grew worse. They had to balance incoming team calls, never-ending demands from family members, their children's online studies, and the necessity to accomplish their goals by the deadline. Any personal time or self-improvement suffers in the midst of all this activity.
Persistent gender prejudice
Many organisations' workplaces are impacted by the belief that women can't perform particular duties as men can or that males are superior at certain jobs or have more leadership abilities.
While most working women experience that to some extent, it is exacerbated for working mothers. Working mothers are paid less than males when applying for jobs due to these gender prejudices. 
When it comes to their competencies, they are even held to a higher standard than men. Even though they continually try to prove themselves, they miss out on chances to impress. Then, they are often deemed unfit to manage time-sensitive duties because they can't work too late.
Prone to distraction
Over the past few years, working mothers have frequently been referred to as "Supermoms." It's nearly become standard practice for women to juggle many tasks and obligations at home and work while maintaining a constant grin. As amazing as it may seem, it puts excessive pressure on a single person who shares the same 24 hours as the rest of us. They will inevitably run into issues, just like any other employee. They are susceptible to distraction and blunders at work.
HRMS Helps In Automating The Workflow For Working Moms in 7 Ways:
Customised goal setting in advance
Working mothers can update their goals on the go. They are less dependent on the leader or the paperwork. They can stay in touch with their managers using uKnowva's Social Intranet and tweak goals according to their lifestyles.
Automated highlights from the performance reports
HR leaders get automated reports in the HR analytics about the performance of working moms. They can assign better projects to these working professionals and respect their skills and competencies without bias or manipulation.
Automated remarks left by teammates on projects
A fully AI-driven work culture with the installation of HRMS helps working moms get better at project delivery and management. They receive automatic updates and remarks from their teammates. They can do so to finetune their culture and workplaces.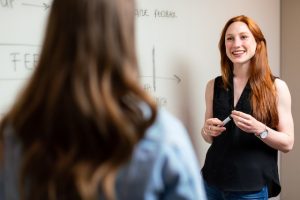 Working moms have one less thing to worry about when they plan on taking their careers ahead. These remarks are helpful to implement whenever feasible, and they can leave similar remarks on their counterparts' profiles. 
Automated profile reports based on employee profile interactions
Life is easy and automated at workplaces for working moms for a reason. Their leaders get real-time reports on their interactions and work using the HRMS instance. Leaders would know how engaging, satisfying, and happy the working mother is.
It helps everyone in the team to work better with dedicated working women and mothers. They, themselves, feel that their work is appreciated and recognised because of these timely reports. They grow less dependent on maintaining heavily loaded excel workbooks on their deliverables and interactions. 
Automated punch in and punch out for maintaining leaves and attendance
uKnowva HRMS has multiple plugins to make the employee experience seamless and flawless. It includes automated punch-ins and punch-outs.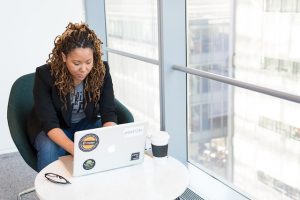 A working mom might have multiple things to do at once. But recording the attendance is also important. So, they can set timers for the automated punch-in-and-out using the add-ons available in uKnowva's extension store. It makes their work-life easier to balance. 
Automated reminders sent to new applicants
The hiring industry is changing rapidly and digitally. New mothers are becoming more open to work, especially with AI-driven technologies and asynchronous work hours. uKnowva HRMS welcomes that culture with automated reminders to such applicants.
They know when their interview is scheduled, if their offer is updated, and if they still need to complete the assessment to move ahead in the recruitment process. These automation features help working moms receive a seamless experience with a brand throughout the employee lifecycle. 
Automated updates sent to email for the latest notifications on HRMS
Today, working moms are in senior positions across all verticals in and around India. We cannot deny that fact as we see its examples daily in the media and news. But the features like automated updates from their teams and colleagues make their life more manageable.
They might be travelling but are connected to the teams through uKnowva's Social Intranet and team chats or groups. It helps them show up at work and discuss value-adding deliverables while attending to their personal commitments. 
Conclusion
The well-being of employees and ensuring their satisfaction at work are the responsibility of HR. Although HR must remain impartial regardless of an employee's gender, we must consider that working moms confront several difficulties in achieving workplace equity. 
More than 70% of employed men and women believe that males are not penalised for having children, whereas women are.
In such a circumstance, automated HRMS solutions like uKnowva HRMS works the best. It helps to cut down the punch-in/out time and make each hour at work impactful. Working moms may not work the same amount of time every day, but their deliverables are still on time.
It is possible only after understanding the problems working moms frequently encounter in the workplace. Later, enabling the workplaces to be agile and adept in serving working moms as flawlessly and discrimination-free as possible.