After the scrapping of IPC's section 377 in September 2018, India has seen a surge of pride and pragmatic belief for the current and ongoing concept of dating the same gender.
Though, since the last two years and beyond, we have forced unsurmountable struggles on our friends and family belonging to this community, treated taboo and a hush-hush topic up and until late 2018.
More to say, the typical response which LGBT people hear every time they come out is – 'It's just a phase.'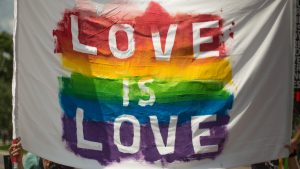 But, if only people could understand it was not just a phase or a choice, we would have lived this culture of dating the same sex way before 2018—openly with pride and confidence.
And with a little pinch of salt to heart, I would say, we all are a little bit responsible for making those friends feel alone or in jeopardy. Though, in 2021, at least around me, I see a radical change that's overcoming the stigma.
Though, these troubles or offences won't come to a stop at once. To gain a better picture of dating a person with the same sex as yours, let's get a quick review down below about the issues and the improvements around the same topic in India in 2021:
Dating the same gender still gets high raise of eyebrows
Despite the LGBT relationships shown in numerous famous shows like FRIENDS, 13 Reasons Why, One Day at a Time and Sex Education, etc., people still raise their eyebrows every time they see couples dating the same gender in their locality.
Most women, due to the kinkification of the word 'lesbian,' have to lie about their true label. It's relatively common for lesbians to hear – 'Let's have a threesome!' or 'Can I watch you with your girlfriend?' or 'You would be perfect for the porn Industry!'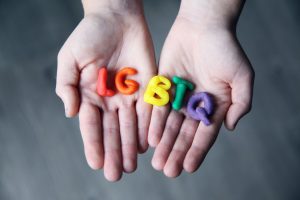 Our LGBTQ+ friends still face unanswerable questions
In social gatherings, it gets uncomfortable for LGBT couples due to the unreasonable questions asked. Some of the most famous questions asked to same sex couples are – 'Who wears the pants in your relationship?' or 'I bet the sex gets pretty hot, right?' or 'Are you more open to threesomes or group sex?'.
If you notice, most heterosexual couples don't get to face these questions.
But, LGBTQ+ couples have started to receive acceptance at a basic level from the last few years
Relationships where people are dating the same gender, to some extent, are accepted in India's urban metro cities, while they are still treated as a blatant sin in rural India. Due to the ignorance, lack of education, and lack of exposure to their families and the village, the couples are never able to come out.
Most times, they don't dare say 'I love you' to the other person, not because of what the other person would say, but because of the deeply ingrained hatred, their families have for homosexual relationships.
Even in urban areas, it is crucial to notice that most LGBT couples are only out to their inner circle of friends. They're still hiding their relationship from the parents.
Despite this, we still see some very positive experiences of LGBT couples, which makes our heart melt and gives us hope for the future.
The very personal experience of a beloved Bi-sexual friend
According to a female friend, "I got together with my girlfriend while we were in college. She was the one person who made me realise that I'm, in fact, Bi-sexual. With the exposure of LGBT relationships on TV shows and my being a feminist, I didn't get anxious about my newly changed identity. These things helped me realise that I am just normal. Being in love with my girlfriend made it easier. I also had the support system of my friends, who just accepted me when I came out to them."
And another!
A male friend relates, "I've had difficulty in relationships since I was a kid. I was not like the masculine boy, which women love. So, I did tend to hate myself a lot for who I am. However, after a long time, in my workplace, I found the love of my life."
He is someone who never backed down while having a relationship for dating the same gender. His interview gave enough insights into his character as well.
Going ahead, he spoke relentlessly, "He and I have not disclosed our relationship with our co-workers, but I have told my family about it since I was so sure that he was the one for me. I was petrified to come out to my parents, as we are a middle-class family."
The story goes on…
He further commented, "My parents were angry a lot at me initially… My mum was hysterical, and my dad was in denial. They couldn't understand what was happening, and I don't blame them. But, soon things are coming back to normal slowly. That's maybe because I'm their only son. Even my friends helped to make my parents aware of relationships that take pride in dating the same gender. Then, they have also  met my boyfriend."
He further smiled, taking a break before narrating, "My mum still jokes about not having a grandchild in the future, but I know she loves me. It has strengthened our relationship deeply. I know I'm rather lucky to have their support, and I truly feel blessed."
What we think about the LGBTQ+ rise in India
We see how acceptance, love, support, and understanding can have a drastic effect on our loved ones.
We must know that our friends must be hiding who they are from us because they are worried to be laughed upon or face rejection.
We can be a part of something beautiful in their lives, and thus, it is essential to let your friends know you support LGBT relationships.
What can we do to protect our friends who belong to the LGBTQ+ community?
Talk about it.
Talk about how the coming out story of your favourite character moved you; talk about how Susan's treatment in FRIENDS was despicable, talk about PRIDE.
There are many ways to let your friends know that they don't need to be scared of coming out to you and asking for support. For them, we have to make sure that dating the same gender is not a sore subject.
So, let them know that you will love them, no matter their identity. Who knows, they might really need you.
The last words
For many of us, dating the same gender is still precarious, maybe, a little or too controversial to talk about. But it's growing with pride. So, celebrate June, the pride month, with your beloved LGBTQ+ friends. Do something special for them.
Tell them that we are accepting everyone. And that, modern love has no labels, barriers, or dependency on any orientation. Its definition "to last forever" is for everyone. Period.
More links for reference:
https://timesofindia.indiatimes.com/topic/same-sex-marriage
https://popularity.world/category/art-and-culture/
https://popularity.world/category/lifestyle/relationships/
Over to you:
Comment your lovely, "full of pride" thoughts below. We are eagerly waiting to know what has been your experience with LGBTQ+ community. Open up, and let's have an amazeballs discussion below. Who's up for that, now?