Are you a creative person who loves to teach art? Do you have a knack for helping others learn new techniques and develop their own artistic style? If so, starting your own art class business could be the perfect way to turn your passion into a career.
Taking an art class can be a fun and rewarding experience. Later, it will be more rewarding when you start an art class business.
Many people think they need to have a degree in art to teach art classes, but that's untrue.
You can start teaching art classes from your home or local community center with little or no experience. All you need is some basic knowledge of the subject matter and some supplies.
In this article, we'll provide tips on how to get started and outline the basics of what you'll need to do to make your business a success.
Guide To Make Your New Art Class Business Successful:
Planning:
The first step in starting your art class business is to come up with a corporate plan.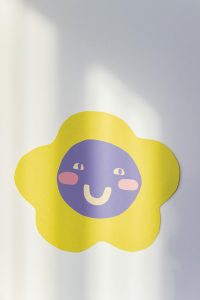 This document will outline:
Your business goals, vision, and mission,
The methods you will use to achieve these goals, and
The estimated costs associated with getting your business off the ground.
The business plan should be realistic and tailored to your specific art class.
After that, it's time to start securing funding.
You may need to approach local banks or venture capitalists for loans or investments. It's also important to start pricing out the equipment and supplies needed for your class.
Now, you got to start recruiting students!
Advertise your class through social media, local newspapers, and community centers.
Make sure potential students know what they can expect from your class, and what kind of skills they will learn.
Supplies: 
Art class businesses can be a fun and rewarding way to spend your time, but you will need some basic supplies first.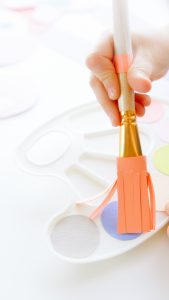 The most valuable item for this business is a canvas.
Canvases are available at most art supply stores in a variety of sizes. After purchasing one, you need to focus on painting. Different paints are available in the market. Choose the right one for your project.
Acrylic paint is a good option for beginners, as it is easy to work with color varieties.
Other supplies you will need include: Paint brushes and a palette to mix your colors on.
You may also invest in an easel to hold your canvas while you work.
Location: 
When starting an art class business, you also need to zero on a location. It will further determine the students to enroll and the art classes you offer.
If you want to teach children, find a kid-friendly location with an appropriate carpet area to move around.
Find a location that has enough foot traffic or is in a high-traffic area.
Once you have determined the type of student you want to attract, it will make the choosing of alocation easier.
Instructors: 
Finding the perfect instructor for your art class can be a daunting task. However, with a little research and planning, you can find an instructor who is the perfect fit for your business.
The first step is to decide what type of instructor you need.
If you are looking for someone to teach basic techniques, you may consider hiring a professional artist or art teacher. If you are looking for someone to help you develop a specific skill or style, you may consider hiring a personal coach or mentor.
Once you have decided on the type of instructor you need, it's time to start researching candidates. The best way to do this is by searching online directories or databases of art instructors. You can also ask other artists or business owners for recommendations.
Students: 
Finding students for your art class can be difficult, but it can be a breeze with the right tools and techniques.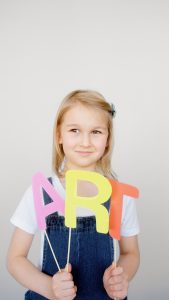 Start by advertising your class in local newspapers and online classified ads. You can also post flyers in local businesses and schools.
You can also reach out to local arts organizations and ask them to spread the word about your class.
Finally, don't forget to use social media to promote your class. Creating a Facebook event or posting about your class on Twitter or Instagram can help you attract new students.
Class Scheduling:
Class scheduling is an important part of this art class business. It gets difficult to find the right time for all of your employees to meet. With appropriate class scheduling software, it is easier.
There are a few different things to consider when creating a class schedule.
The first thing to consider is the type of class you offer. Are you teaching a new skill or providing continuing education?
Once you know what type of class it is, you need to decide how often it will meet and how long each meeting will last. You also need to create a roster of employees who will teach the class.
Once you have all of that information, it's time to start creating the schedule. A few different software programs can help make this process easier.
Picktime is one that I have experience with. It is a web-based software that lets you create and manage your class schedule online.
You can invite people to view it, and they can book classes directly from the calendar.
The advantage of using a program like Picktime is that it eliminates the need for paper schedules and sign-up sheets. It also keeps your information organized and easily accessible from any computer or mobile device.
Picktime is specifically designed for art teachers and allows you to track student enrollment, fees, and contact information.
It also provides a space for you to record your booking notes. Picktime is a cloud-based class scheduling software for art classes, so you can access your data wherever you are.
Conclusion On Art Class Business Guide:
Starting and managing your art class business becomes easy with optimized planning and organization.
By following the tips in this guide, be on your way to creating a successful business that you can be proud of.
So, why wait anymore if your creativity is calling you again?
Get started today!