It must be that time of the month or year. I am not even talking about periods here. But it's about time to wonder and answer why is your partner not calling you back? Now, you don't want to come across as desperate or clingy.
You might wonder if there are plenty of women he's already paying attention to. It's about time that self-doubts too start to kick in.
Are you not good enough?
Is he not liking you anymore?
Are you not satisfying his needs: emotional, physical, mental and other multiples?
But that is just the stupid brain or mind playing games with you. Or it must be your partner trying to manipulate you into thinking the worst. In any case, you need to be aware of these red flags before ensuring or wondering why isn't your partner reaching back to you?
Valid Justifications For Why Is Your Partner Not Calling You Back Before Self-Sabotaging Your Relationship And Pride:
He is not in the mood to talk. 
Have you upset your partner lately? Are you both going through any trouble you don't want to confront? Then there are high chances for him to be left alone.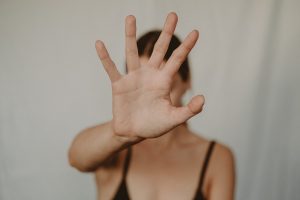 Otherwise, something disturbing happened to him at work or in other episodes of his life. He is human, after all. He needs time to think over and get back to normal emotions. You don't need to panic extensively if he isn't answering your phone for the last 1-5 hours.
There must be a genuine reason behind this behavior. I would advise you not to go overboard with overthinking and self-sabotaging your bond and relationship.
He is busy at work or living his life. 
Give him some time. Seriously.
He deserves to spend time with his pals, doesn't he? You too, right? What's the hurry and need for spending every waking hour with each other on message, call, or in-person?
If you're that obsessed with him, sister, you need to rethink the dynamics of your relationship. But do not feel offended reading this. My only concern is for both of you to have a really good relationship and bonding.
So, let him off the hook for some time. Don't keep wondering why is your partner not calling you back already? Okay? Just wait, sit around, or go busy with your goals and friends.
He must be partying without you.
Well, this point is straightforward and kind of rude. But if this is a behavior your partner developed off-lately, maybe he is losing interest in you.
That means he might also be partying somewhere else right now, at this moment, as you read these lines.
But what can be done now? Nothing… except that you start gathering the evidence to indicate if he is about to stray in this relationship.
However, don't turn stalkerish about it without involving a professional agency or service.
He might not be serious about the relationship.
Wondering too much about why your partner isn't calling you back? Sister, that's possible because he is not serious about you right now.
How long has it been for your relationship? If it's just a week or a DAY, wait it out! Do not panic.
However, if it's way too long, and his behavior isn't serious or responsible even now, get that subtle hint between the lines. Think more.
Why?
Because he isn't that attached to you yet.
Why?
Because there might be emotional, physical, and mental need gaps.
Why?
Because there are chances that one or both of you are not at communicating your needs, aspirations, and expectations from this bond.
You need to work on it before asking yourself why is your partner not calling you back!?
He wants a break from your meddling nature.
Have you thought about your nature in this relationship? Maybe, it's too much for a guy like him. Think or retrospect the last few days that transpired in your relationship. Are you pointing out too many faults in him or trying to change him for the greater good when he doesn't want to?
If you have trouble facing and realizing those issues, start journaling them down. Think and write where you may be at fault before blaming him for not calling you back.
When you realize this is the case with you, leave him a gentle voice note or video message. Let him know that you're sorry for your mistakes and overburdening nature.
Then, give him time to rethink and calm down. Let him take his time to decide if he wants to give this relationship another chance or not. Either way, you mustn't force a decision out on your partner.
Always remember that point.
He must have genuine network issues.
This is a very common yet overlooked reason when you wonder why is your partner not calling you back.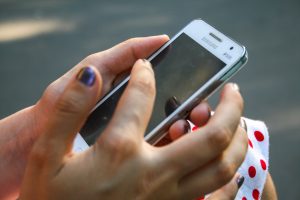 He can genuinely have network issues. While writing this blog post, I also have low Wi-Fi range and bandwidth issues. Often, my calls do not reach others properly. So, my friends and I connect more over WhatsApp, Instagram, or Messenger calls.
You can opt for it if you haven't done that yet.
But just give him this benefit of the doubt instead of barraging him questions he wouldn't have answers to.
He must be busy in a meeting or professional commitments.
Know your partner's routine before accusing him of ghosting or ignoring you. Again, alert! Don't become stalkerish about it. That's a big no-no. You don't need to go Joe Goldberg on him every time he misses your call or important message.
Knowing your partner's routine means you have a slight idea about his important meetings and professional commitments. This knowledge creates less doubt and confusion in your relationship.
Have some trust for your partner to call you back after office hours.
He's waiting for you to call back.
This happens mostly when there is a huge communication gap, and each partner thinks the other one is going to call back. At this point, it's a pure gamble. But for the peace of your mind, go ahead dear, call him up.
These episodes happen when it's a new phase of you all seeing each other. Because that uncomfortable silence and ghosting don't happen in a mature relationship. So, while thinking, why is your partner not calling you back, start acting towards it.
Call him up. Don't wait for who calls whom first. Otherwise, you will be anxious and plant disturbing or pseudo scenarios in your head.
Understanding A Few Things Before Wondering Why Is Your Partner Not Calling You Back Yet?
Have you both realized that you're in a committed relationship?
Have you discussed the relationship styles you both prefer?
Have you clarified to him that you don't like being ghosted or hanged in the middle of nowhere?
Is it happening again? Or is it the first time?
Has it happened after a fight or some sort of confrontation?
What can you do about it RIGHT NOW?
Call him up… AGAIN.
Drop him a WhatsApp, Messenger or Insta DM.
Reach out to him on other social media to show genuine concern.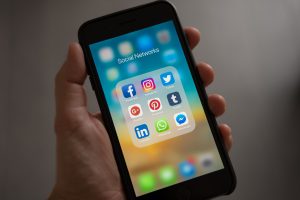 Reach out to his friends on social media if this behavior is unusual.
Go to his house, if you're already comfortable about it, if this behavior is unusual and he hasn't replied for 24+ hours.
If you are in touch with his relatives or family, that's the best way to find out where the… is your partner and why is he avoiding you to this extent? You deserve an explanation at this moment!
Bonus tip:
It's not a harm to drop him memes on messages. At least, that way, you know if he's reading your messages or not. And that's valid on any messaging app.
Major Takeaways:
While wondering why is your partner not calling you back, learn a few lessons. These are:
Know the exact situation of your relationship.
Know the status of his mindset, daily routine, and past behavior.
Evaluate the cases, which you can do RIGHT NOW if in case he is not calling you back is wicked or never happened before for that long! He might need your help right now if he's stuck somewhere.
Do not indulge in self-pity or self-sabotaging your image for a guy you're dating casually.
Note:
Always keep your pride before anywhere else. Keep in check your emotional, physical, and mental needs. Check if he's following up with them regularly or not. And let the guilt go for not catching up to him if he doesn't seem to care either with a repeated frivolous attitude.
But that should happen after you have the chance to confront and clearly communicate to your partner. This way, you wouldn't be asking yourself repeatedly why is your partner calling you back even now.
Truthfully, sister, I don't want you to be left in the middle without answers or closure.
So… yea. Be clear, honest, and please… communicate to reshape your relationship.