Working smarter, not harder, is the essence of workforce optimization. More so, in an era of automated HR/admin tasks, easy-to-use pay slip generation features, inclusivity, and diversity factors boost hybrid work culture. 
Because companies cannot continuously hire new talents, they ought to shift and develop their focus on higher workforce engagement. 
As talented and top-performing workers feel connected and more loyal to the company where their social, financial, professional needs are met. 
After a continuous implementation of employee engagement and satisfaction practices, companies can say they enable workforce optimization and its benefits well. 
But these processes take time. Before moving on to that, know the realities of workforce optimization first in the modern age to be future-ready. 
What Is Workforce Optimization For New-Gen Companies And Hires?
Workforce optimization (WFO) are practices companies follow to accelerate their employees' and organizations' journey from efficiency to effectiveness. Decrease of operational costs, increased profit margin, improved retention, and employee engagement rates are just the by-products of these practices.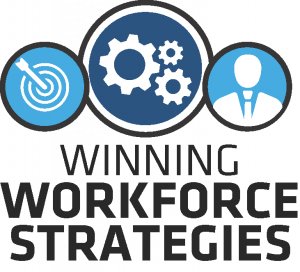 WFO or workforce strategies can be functional in any department from HR, marketing to finance and operations. However, what matters the most in all these implementation practices is the generated data and its insights. 
Because without insights about internal branding and practices, HR leaders would be stuck. They wouldn't know where to move and how. 
At least, insightful reports give them a real glance over what is going on in the organization and if any deployed practices under the parlance of WFO are productive and lucrative. 
Some of the collected data includes:
Employee engagement rates,

Absenteeism rates,

Net Promoter Score,

Employee performance data,

Employee attendance and leave management, and

Employee's wellness and happiness scorecard.
By analysing data from these reports, HRs and team leaders recognise the constant contribution of their hired staff. It could be from anywhere globally and easier to measure and manage when using workforce management software like uKnowva. 
What Should You Watch Out For In Any Workforce Software?
Intuitive user interface:
Users get easily distracted. The software or suite like uKnowva is highly intuitive with clear-cut text, font, and CTA buttons. There are no heavy colours used. The interface is quite simple. But there is a scope of customisation as per the client's requirement. 
Scalability function:
The workforce optimization works best when the suite you use applies to every functional part of the firm. There's no point in using workforce management software only for one department while the other still struggles.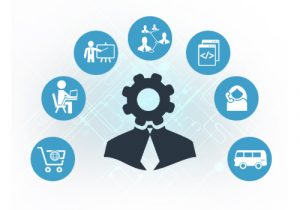 That's why today's HRMS are unique and scalable. Organisations use this tool, available on the cloud, for the entire firm's workforce optimization. Every employee in the firm can make their profile in this tool. They are bound to their particular department. 
Moreover, there is an organisational chart under each hire's profile. From there, it's easy to check which employee reports to which leader under which department. 
Integrations with different apps: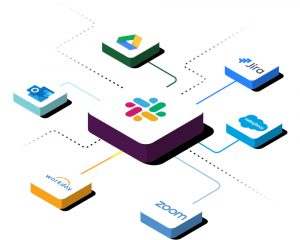 Each firm works differently. They might have their in-built or third-party apps without which the workplace might not function properly. 
That is why it is easy to integrate third-party apps with a trusted suite with high security providing provides 4-level safety/security layers. 
Additional perks to provide continuous value:
Organisations look for better tools that can stand the test of dynamic changing times. Trusted HRMS appears to be that tool for workforce optimization and its benefits. 
It provides clients with an extension store and regular updates. That way, employees can automate and manage their workflow better without external help.
Top Workforce Optimization Benefits Are As Followed:
Decreases human errors:
When employees are stomped with deadlines and pending work lists, it's expected that they will commit human errors. But organisations can't afford that because it can impact the billing system and the client relationship at the front end.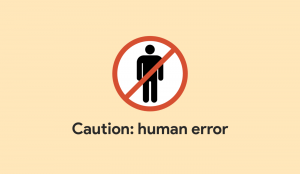 That is why workforce solutions like uKnowva are efficient for top performers to automate their mundane tasks. Only then would they focus on critical performance indicators to be met before deadlines. 
Plus, organisations won't have to embarrass themselves or lose brand value in the market with human errors from thereon. That's because automated systems like CV parsing, Auto login, and log-out features are accurate. Moreover, they are based on algorithms and are not susceptible to human factors like fatigue, distraction, or less engagement. 
Lower down costs on each project:
Workforce optimization and its benefits are critical to follow and implement as they help cut down costs on regular client projects. Basically, by using HRMS, companies can know their staff and their efficiency better. 
From timesheets, attendance, and leave management, HR admins can generate automated dashboards. These dashboards help team leaders to know more about their team members. That includes both top and low-performing workers. 
Later, team leaders can assign critical tasks to top performers and leave the easy tasks on low-performing candidates. This way, resource allocation is mapped out better without ruining brand value or image in front of an important client. 
Plus, uKnowva's project management helps in billing the client rightly. There will be transparency in hours clocked in by each employee assigned the project. 
Improvement in retention of employees:
WFO helps team leaders to communicate well with their subordinates, peers, or members. And if employees know that their work has value, they wouldn't think of switching their job as often. 
Then, team leaders can also approve each hire's appraisal request using the dashboards generated in uKnowva. Such workforce strategies help retain top performers in the firm before they think of leaving. 
Enhanced employee engagement:
Workforce optimization software or tools help admins and HRs to know the correct information about their hired staff. They will get realistic data on things like:
How many employees are in a happy mood while punching in and out daily? – Happiness meter

How many employees are working on the same project, and which one is the top performer? – Timesheets and Workflows

Which employee engages and contributes regularly on the post, newsfeed, and polls? – Social Intranet system
Are employees checking the company announcements and talking their issues out on time? – Zulip chat feature
Checking reports of such questions puts HR admins in a better place because they decipher if the company is employing job-fit hires. Besides that, TLs must recognise the genuine efforts of their employees by tracking how they are interacting with each other often on the HRMS.
People actively participating should be encouraged to come up with new ideas and solutions to tackle everyday complex issues. This morale boost would drive employees towards better workforce engagement rates. 
Practical Applications or Workforce Strategies To Initiate Workforce Planning:
Time management and attendance tracking:
Workforce planning is the ultimate survival mechanism for companies which involves knowing how well employees are doing their job.
If HRs miss that information, it could lead to over or underutilisation of human resources deployed in the organisation. As a result, people would not be happy, or the firm would have to meet a lot of losses. 
That is why employees' performance tracking systems should be in place. The systems should be intelligently automated in tandem with the process management and mining renaissance period. 
When HRs and reporting managers track how many hours each hire invests in a project or task, it opens a dialogue. Managers would want to know the why of each hour. But that does not mean they should micromanage their subordinates. 
But, the automated time management and attendance tracking systems make employees self-serving. They will be answerable to their career growth in a company. They would know if they deserve an appraisal or not. 
Automation of tedious manual tasks for better outputs:
According to a recent Kofax study, 40 percent of the workforce wastes time in repetitive activities. Manual tasks consume an 8-hour day out of 40 hours per workweek. This doesn't include follow-up emails and calls. 
That is why the uKnowva HRMS suite successfully closes this efficiency gap. By automating repetitive work like daily log-in/log-out, reminders of filling up timesheets, setting meeting alerts on calendars, HRs and other team members save maximum of their time. 
With automation, approvals/rejections are fast, compliance updates are on time, streamlining a process cycle is easy for lead generation. These are just a few examples pertaining to HR and marketing departments. 
Centralise employee data in intuitive employee profiles:
Central to an organisation's survival to face the growing market challenges like the Great Reshuffle is access to the critical and key workforce data. It can include, but not be limited to:
Engagement levels

Job location

Job roles and description

Compensation ranges,

Employee skills, talents, hobbies, certifications.
HRs can analyse data-driven reports from these pieces of information to know if workforce engagement rates are aligned with overall workforce optimization scores.  
Co-create solutions with your top talents:
Give a chance to employees to become better managers as per the latest HBR article for them to stay connected to the brand. With interactive Social Intranet features employees can voice their opinion. Later, they can join projects to assist their managers within a few clicks. 
This way, managers will know if their employees are happy, sad, tired, or bored. Evaluating their moods while collaborating with top-performing employees is essential to garnering better results and effectiveness. 
A Final Word
A workforce management software can help healthily monitor the employees. This way, managers would manage, develop, and engage with their hired staff consistently. 
When employee engagement, satisfaction, contribution, and wellness rates increase using the applications stated above, it's evident that workforce optimization is in the loop. 
Want more information on uKnowva? 
Request a demo. Take a product tour today!