By donning multiple hats to serve their workplace flawlessly, HR leaders also go through a burnout phase. They need their time to rejuvenate and revitalise their energies. 
That's why we must focus on burnout prevention tips for HR executive leaders too. Because these leaders are change-makers. If they are not up for it, company culture and employee experience will shatter. 
Without HR leaders' motivational and growth-oriented mindset, it's impossible to balance different expectations of the workers. These HR leaders are the ultimate ice-breakers and true talent nurturers. But they need their time away from work too. 
That's why the company's management must work on strategies to keep boosting HR leaders' work, contribution, and value they bring to the table. Thus, refer to the ten strategies below to ensure your smart HR leaders never have to go through such burnout episodes. 
10 Ideas For Burnout Prevention Tips For Your HR Leaders:
Ensure they are not overburdened or over-occupied with tasks. 
Your HR leaders must not be burdened with tasks they can't handle or manage. With overburdening, completing each task on time would be a hassle. This would impair other corporate well-being aligned with HR leaders and teams' efficiency. 
Therefore, management must look after HR leaders' efficiency scores. It gives them a hint of whether they are working at their best capabilities or not.
Give them enough team members to assist. 
One of the clever burnout prevention tips includes HR leaders having assistants. They need helpers or more team members as operations grow in volume and capacity. A single HR leader cannot handle the human resource workflow of more than a few people.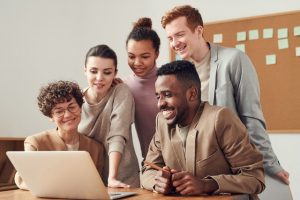 When a firm is growing, people keep coming in and going. HR leaders alone cannot handle their needs and expectations to nurture & develop each one. They need a solid team to support their vision aligned with the firm's. 
Deploy an intelligent HRMS for automating their daily redundant tasks. 
You can avoid HR burnout by introducing smart HRMS to your firm. A modern and compelling HRMS automates mundane, tedious, lengthy, or time-consuming everyday metrics or tasks. This frees HR leaders' time to complete other essential work at hand.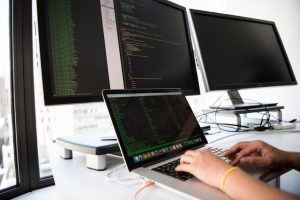 This is an excellent strategy for HR leaders of the new age to get more work done in a limited time. They save themselves from getting overwhelmed with the burden of tasks, their importance and impact on the team's efficiency. 
Check in with your HR leaders frequently. 
While learning how to prevent employee burnout, don't forget to check up on them. As HR leaders grow in power and position, they become information silos. This could disturb their mental health when they don't socialise.
As humans, we need a tribe or team to communicate, unwind, rant, and let go. Otherwise, pent-up and negative emotions can easily penetrate our work lifestyle. If that happens, it will impact the proficiency levels of the job allocated. 
That's how these burnout prevention tips are helpful. Your HR leaders need their team to unwind. 
This could be their assistants, team members, and super seniors. Ultimately, you must build a rapport with your HR teams and executives for them to trust you and the firm's vision. 
Also, checking up on them ensures they have people to count on even in the organisation. It feels nice to know that your colleagues and seniors care about you. 
Check up on their mood using the happiness meter in the VBS. 
Make use of the happiness meter given in the uKnowva VBS. It works fine to help senior management in the firm gauge their employees' happiness mode and levels. The reports generated at the backend on these datasets are useful. 
Management learns when their employees are most happy and when they are not. Accordingly, they can use these burnout prevention tips to manage their workload. Later, they nurture their mental well-being appropriately. 
Check their punctuality scores and give them paid leaves accordingly. 
You can avoid HR burnout that might be common in your teams when you know how punctual they are. Their punctuality defines their sincerity and disciplined nature. It also shows to what degree your staff is currently involved in the job.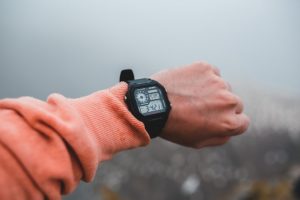 If they are not punctual always, you know there's something wrong. You need to talk to them upfront. This could be via the social intranet system to avoid confusion and get clarity promptly. 
Later, you can give your high-achieving employees paid leaves when they need the most. Afterward, see how their incentivised leaves impact their punctuality and productivity levels.
Encourage breaks in the middle of the day. 
Another creative way to avoid HR burnout is to allow them to take breaks. Not every employee has the same power or concentration. Every staff member needs to have their own pace. 
That's more relevant in information- and knowledge-based companies. There, employees need to be more creative, agile, and ready for changes in the culture. Thus, to prevent their burnout stages, let them have productive breaks in between. 
Invite HR leaders for free team lunches. 
Your staff might be under too much pressure lately. Surprise them with free lunch dates. This is amongst the most creative burnout prevention tips. It boosts the bond between seniors and subordinates. These free lunches are unwinding, rejuvenating, and more chilling/thrilling. 
Taking your staff or teams out to good places can be eye-catching and appealing. It soothes their anxiety and releases their stress from the body and mind. Later, they can get back to work with better focus and attention. 
Reward your dedicated HR leaders before your workforce. 
HR leaders too need that recognition we are always talking about for your employees. HR leaders and executives are too employees serving the firm's culture to create an insurmountable value. 
While researching how to prevent employee burnout, it's often found: that even seniors like HR leaders need a pat on the back. So, don't be shy to applaud your HR leaders' seamless efforts to nurture, empower, develop, and engage talent consistently. 
It's not easy. Not every HR person can do that. But if your leaders successfully listen and act upon your ideas/opinions, they do deserve that appraise or raise.
Cross-train your existing HR executives to share responsibilities. 
Your firm might hire and work with multiple HR executives with different responsibilities. At times, carrying out the same duties daily can be boring and cause mental fatigue. 
You can enhance their experience and prevent burnout episodes for them. Try and run cross-training sessions for these HR individuals and teams. With this exercise, they learn new HR duties, roles, and responsibilities from each other. 
Conclusion:
Burnout prevention tips are necessary to help your HR leaders be motivated and stress-free. The tips mentioned above are helpful enough. Follow them and ensure you build a hub of innovative, agile, and confident HR leaders of today and tomorrow.