India is a surging economy of young entrepreneurs to experience a sustainable startup culture. Every now and then, we see an 18+ years old YouTuber making his or her career. Then, we read about young kids and teenagers playing the level field to fuel a new business idea.
Where is it coming from? You wonder? And how long will it go?
Many say this is the decade of content creators and entrepreneurs with loads of variations added to the word every day.
Solopreneur, womenpreneur, mompreneur, teentrepeneur, and other new words are coming up in the Indian business market.
And each day, when you read about their success or failure stories, it's something flabbergasting. That's why I have ventured into helping young readers, learners, entrepreneurs, or freelancers.
To continuously run a business, irrespective of its standardization or sub-categories, understand the sustainable startup culture scope.
It's one of the strongest pillars to use when you want to develop a team, run a business (unit or department), and generate employment continuously.
But how do young entrepreneurs develop or improve the same?
The answers lie within the points listed below. Read them carefully and know the crux of developing and improving a thriving startup culture.
Write a better and clearer vision and mission for your firm.
This is the starting edge of the cultural values to embed in your organization, irrespective of its size. Without knowing why you want to run a startup, you or your management won't know how to deal with different situations and workforce.
Defining a vision and mission statement is like a torchlight in the dark. It shows you the first step towards the path you and your team want to explore.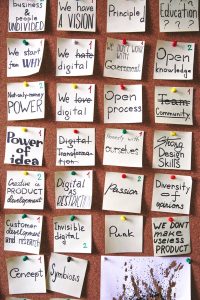 In the sustainable cultural world for your firm, it's the first building block. Without a set of mission statements, you will fail to manage for all intents and purposes.
Interestingly, when you know where you stand in the market and why you exist, you understand who can propel the value and face of the firm ahead to new heights.
Take time to hire but fire at the right time when planning a sustainable startup culture.
This is one of the crucial points for staffing and recruiting teams. It helps to bring in better culturally-fit and job-fit people to your startup.
Your new firm will have a sustainable startup culture without an issue when you hire, taking precise measures.
It can include:
Background checks.
Online profile verification.
Skill tests: aptitude, mentality, empathy, social, intelligence, and personality tests.
Different rounds of interviews: can be stressed-based or skill-based.
Not the social media behavior of the person if you plan to be a celebrated brand.
Know the person you hire beyond the skill sets demanded by the job.
When it comes to firing, you should have a defined exit policy.
You can do so by defining a PIP system in your firm from the first day. To avoid further complications in the life cycle of your startup, consider these things before going live in the market.
An HR executive in a sustainable startup culture firm, especially an experienced one, will help you formulate better and manageable enter and exit policies.
This way, you won't harm any brand image of your firm in either way. You will know when to hire and fire candidates for the right growth of your firm as an institution or a community.
Moreover, when you have clearly defined terms, even the ex-employees of your startup won't have anything rash or bad to portray. They will be compelled to exercise the real image of your firm to the public. As you will have it all on paper, conforming to the legalities of the entire process.
Have regular performance review sessions.
Often top management considers indulging only with the departmental or functional heads for a performance appraisal or review.
But get the clear and right picture. Involve yourself with the common man/woman working for your company.
Don't let them feel that you are unapproachable for their performance reviews.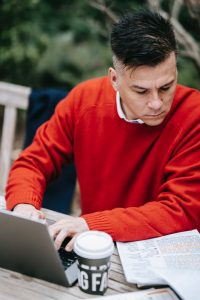 Once in a while, have one-on-one conversations with your employees. Set a defined time per month or quarter for those employees.
They will feel more belonged and respected when you talk to them directly about their performance attitude, appraisal, or improvements.
This is the most unique way towards a sustainable startup culture that most of us overlook. It clashes with our superior egos of sitting in a higher position and having no time for meager tasks at hand.
But as the owner or founding member of the company, you have the power to become the voice of your employees. You can change their perspective about your brand, your company, and your management. 
All that happens with just a little span of attention from your end.
Indulge your teams in smart managerial and team building activities.
Employees spend half of their day at your office.
Though, now during a pandemic, most of their time is on zoom/skype/stack/google meet/WhatsApp/telegram/Hangouts calls and meetings.
They are investing in your brand.
What does that tell you?
They are choosing each day of their life to become a part of your brand's community.
You owe them the treat to sharpen their career choices, personalities, mindset, skillset, and bonds with each other. You can do so by initiating team-building, brain-storming, and vocational skillset improving games.
Often, corporations with a broader budget plan outdoor events for multiple days.
You don't have that leverage right now. It's not the right time either.
Then, what to do to cultivate the startup culture like none of your other outsmarting competitors?
You can invent new ideas, foreplays, games, puzzles, quizzes, giveaways, and awards online for your team members.
Choose who is the most engaging personality of the week/month/quarter/year.
Decide funny, quirky, witty, and uncommon titles for the winners.
Make them feel good to be working for your startup.
Help them grow as a leader.
Then see how they will choose to work for you each day with even more zeal.
Follow what you preach.
You cannot just write policies for your firm and not follow them yourself. That's downright outrageous and hypocrisy.
You will get ousted out or boycotted by your employees soon if you are caught doing that.
This is serious business where every word you say and commit as a brand ambassador of your brand counts. While wishing to run a successful startup culture and improve it on the go, you have to stick to your promises. You cannot play with the real lives of people or their aspirations.
And if the goals are not being met both outside and inside the organization, see to it immediately.
You have to be prompt to understand the detouring of your business goals.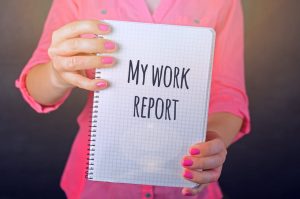 Check why the plans are not going as per the plans. If you may, dig and drill deep to the last employee. As you are a startup, you won't possibly have more than 100 or employees at once.
So, evaluating the business operations of your firm will be easier in the initial stages. You can check them in the initial stages to gauge the problems before they slip out of your hands.
And that's how you begin to preach what you commit, declare, claim, or announce to the world or the market you target.
Do not blindly follow every trend.
Most of the entrepreneurs go with the flow of the trend. Some of them exist to create hype. They might not exist after 6 months down the line. And if you follow the same, you will be at a great loss, especially being a young entrepreneur. It can dishearten your interests further. You might stop believing in yourself after meeting the first few failures.
That is why to easily cultivate a sustainable startup culture in your company; you need to check what's good or bad for society.
You have to get the bigger picture.
Ask yourself and your operational managers the credibility of any campaign or policy you want to bring on the table for your employees.
Will they be happy with it?
Will it help the target customer, consumers, and your employees by adding value to their life?
If the answers are dubious, you will know that the trends you aim to follow are half-baked.
Conclusion: Resist the urge to follow such trends; step back and evaluate with your trusted team. 
Give room for fresh ideas to prosper in your firm.
There will be people coming in and going out of your firm. But your brand has to stay fresh as always if you want it to go on for years.
So, to be a great company or startup, instead of just doing something good in society, never stop the entry of fresh ideas.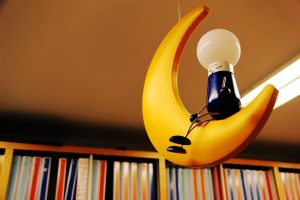 As a young entrepreneur, you will love testing new ideas and campaigns yourself. But discuss the new ideas with your operational team. Let the entire board of management and directors decide whether a new policy or idea is for the betterment of your employees and other stakeholders or not.
Conclusion: Fresh ideas come from active participation from management and employees. Let them in. It keeps your sustainable startup culture elevated to the most effective and successful level in the competitive market. 
Other References For Reading More About Any Growing & Thriving Startup Culture in 2021 & Beyond:
Building startup culture for rapid growth
7+ signs of successful, hot-shot, and sustainable startup cultures
Are Millennial-led startups cultures toxic?