Instagram is no less than a hook to drive sales in the marketing world. Thousands of small businesses and freelancers rely on it to promote their products and services.
But, to date, many are skeptical of using various Instagram alternatives offered by other branded companies. The reason can be resistance to change, hard work to learn new algorithms, not knowing much about the app or website. There are others, but these which I stated are pretty common to our knowledge. If you are a marketer, you would certainly agree.
The question then arises now:
Why would anyone consider other Instagram alternatives when it is free of cost, easy to use, and popular?
After a careful study, it seems that Instagram is the most user-friendly app, but we cannot overlook the cons.
The most common limitation of this app is the growing privacy concerns. 
User data has been leaked on several occasions. Lawsuits are filed.
So, once the data is divulged, reversal is almost impossible. Another downside is frequent changes in the algorithms. Users pointed out that they couldn't see about 70 percent of their feeds. That's a sign of a hindered user experience on the app.
Hence, there is a need to explore substitutes.
Let us discuss these 5 user-friendly Instagram alternatives then.
BFM APP
The BFM app is an innovative and easy-to-use Instagram alternative for hiring budding artists around you or getting hired. Be it content writers or musicians, photographers, or graphic designers.
You can prepare a portfolio; add multiple links to your work. One of its distinguished features includes contacting other artists for paid collaboration.
If you're a budding graphic designer and want a project but lack knowledge and network. Now, what will you do?

Simply, discover other graphic designers around you on the BFM app. Then draft and pitch a paid collaboration offer to others.
Also Read: Limited Sustainable Startup Culture Tips For Entrepreneurs
Plus, BFM finds artists of your age group to garner better, more productive, and long-term professional relationships.
THE MANDY NETWORK
The Mandy Network is a community of people involved in the entertainment industry. It focuses on actors, voiceover artists, models, musicians, TV crew, etc.
After creating an account, your profile is visible on the platform's professional database. It's late used by industrial employers for regular hire.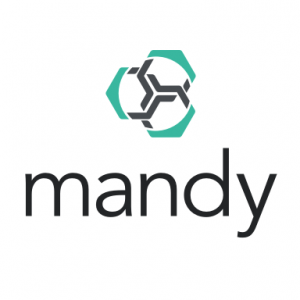 These employers also use their contacts to find studios, producers, and casting directors. They eventually find the most suitable employee as per the project's requirements.
Also Read: Can You Grow Financially Independent Before 30? But How?
Additionally, it offers a plethora of services to employers.
They can post a job for free.
Use the search engine to find appropriate employees from the list
Get in touch with them and schedule interviews/auditions.
MONSTER.com
Monster.com is a recruitment platform bringing employers and candidates together.
Make a profile here,
Fill up your resume,
And browse jobs posted on the website.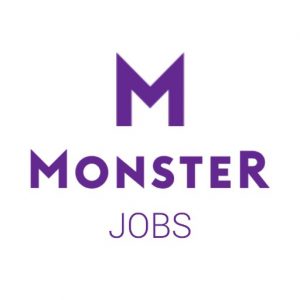 Plus, these vacancies are in favor of:
Your existing skillset,
Location of the office,
Company profile and reputation,
And the position you are looking for.
Monster.com also suggests jobs related to your profile and job search behavior. This saves your time. So, you don't waste time eliminating unwanted/uninteresting jobs online.
ARTFORM PLATFORM
Artform Platform is a place for artists and people who enjoy art known as the end-users. There are nine categories of art forms and over 120 subcategories.
For example, writing is the main category. Whereas, journalists, novelists, content writers, and more are under the sub-categories.
Artists create a profile for free; get their own page. Here they can showcase their work to all the end-users.
They can track their reach with the Artform Platform's Chart. It shows the vote count received from the end-users, which enables artists to recognize their audiences like and dislike.
Artists also compete with others of their categories on the site to make it to the list of Top 100.
End users can find the content they are interested in on the Artform Platform. They select specific & fascinating categories. Then, this Artform Platform shows only those posts, including the trending ones. End users can register and vote for their favorite artists, helping them grow their following.
WALLMAG
This Instagram alternative is exclusively for photographers and videographers to exhibit and sell their photos to different clients.
WallMag aims to empower creators everywhere and help them boost their careers.

First, you create an account to upload your photos. Then, you write a caption to explain the story behind the photographs. Finally, you decide if you want to list them on the marketplace for sale or not.
You get a 50 percent cut from the photos you sell on this platform. You also have the copyright over your content. So, these features crown it to be one of the best Instagram alternatives in the digital marketplace today.
Also Read: Easy Roadmap To Earn 1000 Rs. Per Day During Lockdown
End note:
All these alternatives ultimately have the same goal. But, some have certain attributes that others don't.
Monster, WallMag, and Artform Platform do not let artists propose collaborations to each other or find creators of their age groups.
But, BFM does.
Mandy Network lets its performers contact each other to collaborate. But it's limited to actors, dancers, and musicians only.
Once again, here, BFM wins the top slot as one of the most favorite Instagram alternatives.  On BFM, you can collaborate with any talented person in reach. There's no certain restriction. After all, art and creativity flow better with synergies without unwanted restrictions. This app understands it well.
Our Request:
So, if you're a budding freelancer, you are free to explore these apps and sites. Otherwise, we would love to take your opinion further. Let us know what you think about these alternatives in the comments below. We are waiting for artists and freelancers like you to come forward and help the community grow. — stronger & better together!