The world is changing quicker than the snap of your fingers. So must be your daily needs and aspirations. Amid this race, how do you wish to grow financially independent before 30?
Confused? Flabbergasted?
Not to worry, dear readers!
Now you can become a fundamental part of the FIRE or Financial Independence Retire Early movement. It is evident amongst the youth to retire early in their careers.
Meanwhile, as you grow financially independent before 30, you can survive any financial situation before life gets irreversibly messy.
There are a few simple ways to attain that.
Want to know what these are?
Scroll Below and Steal A Look Now.
1. Convert Your Interests Into Meaningful Actions Adding Value To Your Career.
You are a student, a 9 to 5 employee, or a professional.
Are you?
Then, the first thing you would want to do is to experience and experiment in different areas.
In your early 20s, you have all the time and energy which you can use to discover various areas of your interest and gain insights about them.
Definitely, after putting some good amount of time in soul searching through "action," you find out a specific field of your interest.
Now, only knowing your interest won't do anything. It's, well, pointless. To make it meaningful financially in your life, learn to excel in those skills.
And soon enough, for you to grow financially independent before 30 can be like a cakewalk. That's when you become a subject matter expert with years of dedication to follow your interests mingled with meaningful action plans.
2. Start Investing Your Savings To Be Self-Reliant And Financially Free Before 30 Years Of Age.
It is impossible to be financially free if you are not already investing your savings. But saving doesn't mean you keep it in your bank account. It's the ultimate death of investment opportunities, even at a younger age.
Why so?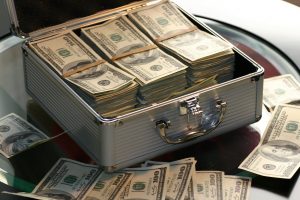 Many of us might already know the answer.
However, let's be clear here.
Must Read: startup culture guide
The bank money faces the heat of inflation and is giving you a negative return. To negate this effect, it's imperative that you get familiar with realistic investment plans with better returns.
Otherwise, hire a financial advisor. This person is the subject matter expert in the finance domain. He/she will know how to make you richer by 30. 
For instance,
Equity asset class yields higher returns than the current inflation rate in the long run. So, it's definitely the best choice for young investors.
You will have to set aside some patience and investment kitty if you want long-term gains.
3. Learn To Budget Your Monthly Finances In Your Early 20s.
The early 20s is the peak period to learn to budget your expenses to grow financially independent before 30. At this age, you are exploring yourself more often. You have pocket money, savings from a part-time jobs/gigs/tuitions, and more.
Simultaneously, you want to discover your wilder side at this age.
You are more social, actively outspoken, trying new things, and going out often to chill.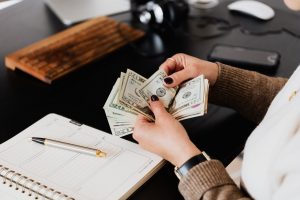 While this happens, many of us in the early 20s neglect the monthly expenses. But, it's a remarkable technique to grow financially stable by the time you hit 30 to school your expenses.
Must read: Start a small-scale business in India whenever and however you like.
When you follow this discipline, you know the difference between necessary and unnecessary expenses. Making a report of your monthly expenses, makes you a decision-maker at a pretty sensitive age. And it's kind of intellectually the best way to make yourself financially sound later on when you need money the most with a limited source of income.
How do you do it then?
Simply: –
Prepare an excel sheet or use an app for budgeting your daily, monthly, and yearly expenses.
Evaluate how much you expected to spend and how much was the actual expenditure.
See where you overspend or underspend your savings.
Make this evaluation a habit and form smaller goals, prohibiting yourself from being a spendthrift.
Once you recognize the sources of your money's outflow, you will automatically control it before it goes out of your hands.
4. Do Not Get Into A Debt Trap! 
Do not fall for credit cards or a loan trap.
To grow financially independent before 30, and retire early, make sure to use a credit card only when it's absolutely necessary.
Otherwise, it is better to avoid using it at all.
Generally, there are many attractive schemes running haywire in the financial market. Young customers find them profitable, getting compelled to opt for one card immediately.
So, it's a fact when I say it's pretty easy to fall for those offers and rates the credit card and loan companies' flashes you with.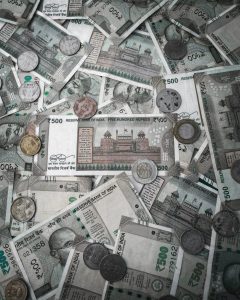 After all, you feel it's your lucky day at a young age when you get a chance to get a cashback or earn reward points.
But that's all a mind game.
So, remember not to fall for this as this can instead make you financially burdened in the future. If you already have an existing debt to pay off, work towards paying off the principal entirely before hitting 30 years of age.
Do not carry the debt trap on your head if you want to be financially independent by 30 or even before. When using a credit card or loan, remind yourself – "you are using the money you don't own; you have to pay it off in the future with interest."
5. Have Multiple Sources Of Income To Grow Financially Independent Before 30 Or Beyond. 
Being the jack of all trades is also important at a younger age before financial responsibilities sweep in.
So, having a passive portfolio income or royalty makes you financially rich. When you retire from your 9-5 job, you must have sufficient corpus. Further, invest it to generate high returns with a regular stream of income.
Make sure you purchase appreciating assets before you hit 30.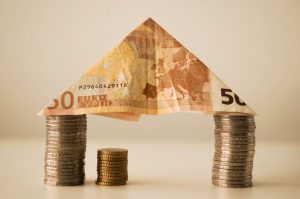 The simple idea is, you need to be clear: is your money growing or depreciating?
Let your money work for you through:
Peer-to-peer lending,
Portfolio income, and
Mutual fund investments.
While working on all these points, you also need to incubate and budget money for emergencies and your health.
Again, you ask how?
I say:
Have proper medical and life insurance in your kitty. 
Do not forget to budget for them appropriately, as they are why you will keep going on in life.
Must Read: Work for yourself and earn as much as you like.
If you like the above article, you might also favour articles like: