Social media is quickly becoming a place where businesses of all sizes connect. That is from the Fortune 500 to the small businesses that fill our neighborhoods. Plus, the increased customer interaction on such platforms compels you to make your brand stand out on social media.
Customers or frequent buyers are more intelligent now. They go to social media platforms to check the authenticity, reliability, and reviews of items or services they want to purchase.
To make your brand stand out on social media, work smart to find ways for a competitive edge. First, you must harp on your business and brand USP. Then, you must continuously reinvent and reimagine ways to better its value proposition online.
That is why I recommend you to check out the 8 tips below. It will jumpstart your journey to join the bandwagon of making your branded business digitally smart and stand out.
Best Ways To Make Your Brand Stand Out On Social Media
Be consistent.
When people look at a business online, they first notice their consistency with posting content on different channels.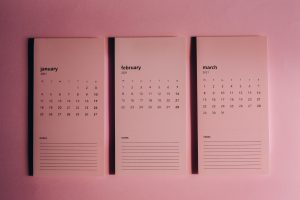 If you want potential customers to notice you, post regularly and make your brand stand out on social media.
This means you should plan your posts, so you don't miss a chance to share something new. You might not always hit every deadline, but if you stick to your content schedule, you'll see results sooner than others.
Be consistent with the theme of your accounts online. Stick to a certain color scheme or way of doing things:
Using the same filters,
Using the same template frequencies,
Posting similar posts in a given time,
Number of posts to be published in a week,
Ensuring the same content is available on different social media channels (Omni channel marketing).
Such strategy helps your brand come across as reliable, with things and techniques put together. In addition, customers recognize your brands faster with consistency in themes, designs, templates, and post numbers.
Post content that's easy to share.
When posting content for social media marketing, think about who will read it. Consider your target audience.
Will it be helpful to the people you want to sell to?
Do they like to talk about certain things?
What kinds of things would they like to know?
Once you know the answers to these questions, you can curate content based on the answers to make your brand stand out on social media.
Focus on original and eye-catching content.
When posting content online, you need more than just a picture of yourself or your product. And the best way to get that is by curating and designing unique picture posts.
This means trying out different angles, colors, fonts, etc. Make viewers stop in their tracks!
Whom you want to reach out to will determine what social media posts you should make.
For example, to reach millennials, you should focus on making videos because they tend to like visual content more than textual content.
If you want to draw in baby boomers, you might want to focus on infographics.
Create recurring posts/events.
We've already talked about how important it is to be consistent and creative to make a brand stand out on social media.
Making regular posts or events gives your audience regular chances to connect with you and your business. This could be done through Instagram or Facebook Live, a weekly question-and-answer session, sharing a tip about the industry on a certain day, etc.
Whatever you do, be creative to connect with your target audience. Give them useful information, and highlight the personality of your brand. This will attract more followers to your page eventually.
You can take the guide from logo design services.
Tell an inspiring story or write interesting captions.
Write interesting and valuable captions for your audience. Remember that the point of social media is to connect with your audience and interact with them. So, try conversing in the comments or telling interesting, emotional, or inspiring stories in your captions.
Adding a "Call to Action" to a caption is an excellent way to make it influential that drive desirable actions. A CTA invigorates people to act after consuming your content. This may be:
Signing up for your email list,
Sharing it with their friends and family,
Buying something from you, etc.
The more specific and relevant this call to action is, the more likely people will act expectedly.
Keep up with trends and hot topics related to your niche.
To make your brand stand out on social media, you must pay attention to what's happening worldwide and in your field. That can be in multiple ways, including: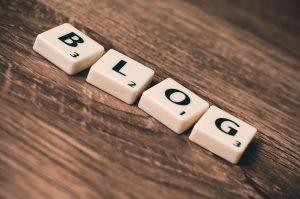 Talk to knowledgeable people about the latest news in your niche and industry.
Do research by reading newspapers, magazines, trade journals, and blogs.
Follow socially influencing people online.
Follow research analytics, trendsetters, and popular reviewers online.
Follow the progress and milestones of your competitors.
Follow up with the news of changing preferences of your customers.
Follow up with the after-sale journey of your buyers.
Commit to learning new things and making new friends all the time.
As we've already talked about, being real is one of the most important things you can do to make your brand stand out on social media. If you're not willing to spend time and effort learning new skills, why should anyone else?
You'll also find that people who invest in themselves grow faster and become much more successful than those who don't.
If you think it's worth investing in yourself, plan to do it weekly.
There will always be ways to learn and improve your marketing strategy. That includes:
Attending industry-specific webinars,
Listening to podcasts,
Watching relevant videos to boost your social media authenticity,
Reading books apt for your industry and business,
Taking up new niche-specific courses,
Joining mastermind groups, etc.
Personify your brand online.
Your brand should reveal the business vision and mission. It shouldn't be the same as another business. So, if you've been working offline to build your brand, now is the perfect time to start putting all your hard work to use online.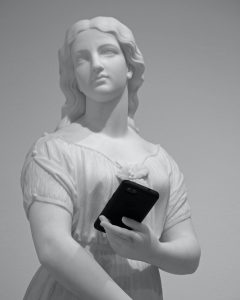 You could also talk about how you overcame problems, what you learned along the way, tips, tricks, etc. These posts can help you get a good reputation in your field and show potential customers what goes on behind the scenes.
Before you think about promoting your content, make sure it's something people will want to read. This could mean writing blog posts about real problems you ran into while growing your business, posting helpful guides, answering questions, and offering solutions.
Conclusion
Limited resources stop your chances to make your brand stand out on social media. However, choosing the right social channel is half the battle. Ninety-four percent of small businesses market their products or services through social networks.
It means you have to constantly learn tips, tricks, and features to leverage while creating and posting content online. Not opening your business online is not at all an excuse now. It has to be online for the younger and next generation to tap and be influenced.