Over the last two years, the work-from-home culture became more popular considerably. It's a culture that invites more commuter benefits every day to explore. 
More talented employees prefer remote work over the traditional 9-5 jobs. They demand such preferences because of the advantages of harnessing a WFH model. 
However, for the same reason, bringing back workers to the office has been challenging for most companies. Hence, introducing a hybrid model is a good way to ease some of the tension in the process. This means there is no compromise on the comfort of the workforce.
Hybrid employees travel to the workplace on particular days. While the rest of the week, they work from home or their favorite workstations.
It is a good way to integrate employees into the normal work culture without overwhelming them. Hybrid work, when implemented effectively, can positively revamp the work culture. Thus, we must focus on commuter benefits even more now.
4 Commuter Benefits for Hybrid Workers To Pay Attention To:
It improves employees' productivity and ensures an efficient flow of work.
A hybrid setup enabled with uKnowva HRMS provides flexibility regarding working hours. As a result, employees save time they normally spend traveling and invest them in their projects, ultimately boosting their productivity.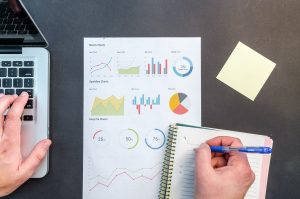 The refreshing change in the atmosphere will help them concentrate better and achieve faster results. In addition, co-workers interacting with each other and collaborating on group projects can improve the company's overall efficiency.
Team members can work on group activities at the office and finish individual tasks at home. That is the best case of optimizing the value of clocked time.
Better opportunities for team building and work collaboration.
Work-from-home has its limitations. But the hybrid model presents a great opportunity to turn this around and build a better work culture.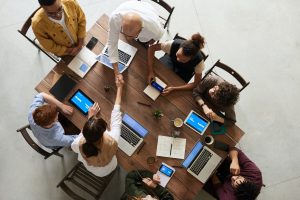 Employees can participate in team-building activities to strengthen their bonds. That happens with WFH and back-to-office days with tools like uKnowva HRMS. 
Hybrid workers have opportunities to collaborate with their colleagues on various team projects. These projects contribute actively to an individual's growth, subject to immediate feedback and constructive criticism.
Those are one of the employee benefits discussed in this copy of commuter benefits for hybrid workers. 
Better mental health and improved work-life balance.
Poor work-life balance leads to an increase in unwanted burnout and staff turnover. This will ultimately impact the overall productivity of a company. Therefore, it should be supervised with effective measures to keep employees satisfied and happy.
These measures are easy to implement in a hybrid model of work. This way, employees have and harness the freedom and flexibility of working hours. They have the right means to improve their work-life balance.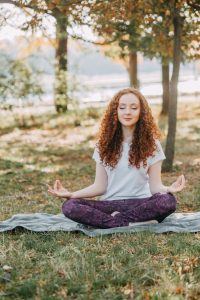 A fully remote work limits human interaction, severely impacting an employee's mental state. 
But coming back to the office has unlimited commuter benefits. People returning to the office have new ideas, zeal, and enthusiasm. It's a break from their daily or monotonous routine of WFH life. 
Co-workers interact more purposefully while returning to work in an office on particular days. They organize after-work luncheons and parties to understand one another better personally.
So, where workflow automation is possible using uKnowva HRMS, employees enjoy interpersonal growth with WFO days. 
This will reduce their days of feeling out of space and not motivated at all. As a result, the burnout and turnover rates eventually subside and eradicate from the culture. 
Great work autonomy and a safer environment.
In a hybrid model, employees possess a great deal of autonomy. That is in terms of managing their schedules and work hours. This results in employee satisfaction and significantly reduces staff turnover by a large margin.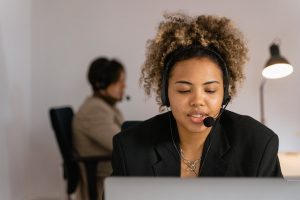 Plus, that workflow autonomy assembles more insights at the back of the HRMS by uKnowva. Managers use it to streamline their human resource allocation and identify the best performers. That is for the hybrid work model too. 
Employees favor hybrid work culture for its more progressive and positive environmental impact. It reduces the overall carbon footprint of a company. That is because it does not force employees to travel to work daily. 
Instead, it encourages carpooling and the use of public transport. Those commuter benefits are essential given the sensitivity of our climate. 
Conclusion:
In conclusion, companies should rethink and consistently identify commuter benefits. Traditional employee benefits might not be as beneficial to hybrid workers as to regular employees. 
And companies need to adopt a few changes in their mobility program to accommodate hybrid workers. That is one way to offer them a hassle-free transit experience. 
HR managers also invest in digitally transforming HR systems like uKnowva for automating daily work.
These benefits encourage employees to visit the workplace often, resulting in increased productivity and workplace relations. 
By integrating uKnowva into the process, workforce managers also eliminate daily commute challenges effectively.