While wishing for a successful first solo trip outside Delhi, you need to plan multiple things. If you get them right, you can become the best traveller you imagined to become.
These Important Solo Trip Tips Are:
How Far Do You Want To Go From Delhi On This Trip?
Make an estimate about the time you want to spend on your solo trip. But consider this as a high recommendation that you should not tread far away on your first solo trip. That is possible because travelling alone can scare you, overwhelm you, and make you want to go back home as soon as possible.
Thus, you need to be slightly near Delhi, but at least at such a distance where to visit beautiful places without losing your mind's patience.
Places like Garhmukteshwar, Sultanpur Bird Sanctuary, Damdama Lake, Manesar, Murthal, Kuchesar, Surajkund, and Botanix Nature Resort are some of the finest to visit for those who are travelling for their first solo trip outside Delhi this year or the next.
What Type Of Travel Do You Want To Do?
You can go for anything from adventurous, wildlife, natural, or just a normal one-day trip when you want to travel alone. For that, you need to pack the right equipment and know the best place for the same activities around Delhi.
For example, Gurgaon, Manesar, and Noida are such places where you can find hip culture for nightlife, clubbing, food, and even adventurous thrills at various arcades, and water parks.
Whereas, there are multiple water parks near Bahadurgarh and Gurgaon for enjoying an entire day by yourself. You can discover a whole new side in your personality when you begin to put yourself up for a challenge.
You need to know beforehand if you are willing for a challenging trip or just a leisure one at a resort or a hotel on the outskirts of Delhi NCR.
What Things To Pack For Your First Solo Trip Outside Delhi?
The temperature in and around Delhi is usually extreme. In summers, it could go up to 40-45 degrees, whereas, in winters, it would be around 3-5 degrees. Thus, depending upon the weather condition at the time of your travel, you must pack things.
However, there are things which every solo traveller must have, irrespective of the time. These would include: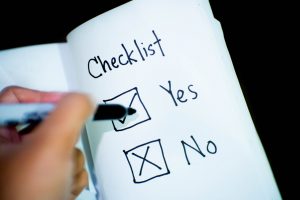 Pepper spray
Water bottle
First-aid kit
Extra tampons (if you are a female)
Charger and power bank
Camera or photography device to shoot
A pair of extra clothes (if the plan is to stay overnight)
Regular toiletry items
Enough cash in hand/wallet
Apart from that, you can have a map, if you are new in Delhi NCR.
Other than that, in summers, you would need:
Sunscreen
Water bottle/energy drinks
Vitamin E + Vitamin C sources
Sunglasses, cap/scarf, and glove to protect your skin from UV rays.
In winters, you would need:
Warm clothes: Jacket/Sweater/Cap/Gloves
Hot water to keep yourself warm inside
Try to eat/drink hot products like almonds, milk, etc. on your solo trip.
Do not stay out in the open for too long (you might catch a cold).
How Long Should Your First Solo Trip Be?
This is quite a subjective question to answer. It depends from person to person. If you are an extrovert person, then you might want to spend the entire day on your first solo trip outside Delhi. If you are timid or an introvert and nervous about this lonely trip, you might want to come back home as soon as you reach like 10 km away from your house.
You have to feed your brain the importance and need of your first solo trip before anything else. Then, you need to convince yourself that you will be safe, entertained, and not bored.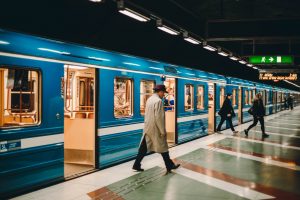 Once you are done with those two things, next, you need to know how far you will be willing to go without wanting to go back home. If you are still not sure, take a trip that only takes you around 1-2 hours away from Delhi or a maximum of 5-6 hours away from your home.
Making such a decision, you can come back home within 5-6 hours, keeping in contact with your family or friends during this time. This will ensure that you are safe and sound. Nothing wrong is going to happen.
What Precautionary Measures Should You Take With This Trip?
You can take multiple precautionary measures. Begin with telling the truth to your family and friends about your current location. They won't end up worrying too much about you either then. You can share the live location for an hour, but for too long because it will drain your phone's battery.
Otherwise, tag yourself on multiple social media accounts for the latest updates after every hour or so. Make it look like you are making a video blog or something similar. So, it would be easier for your parents, friends, and others to track your first solo trip outside Delhi. They can even comment on your pictures and videos and suggest something better to do on your trip.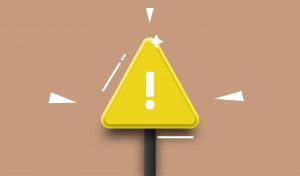 This entire connection online makes you feel that you are not lost. You feel that even if you are alone on this trip, your family and friends are still there to support you. They are just one click, SMS, WhatsApp text, social media comment, or a call away.
That is how you also gain control as a backpacker. And when you finish exploring, return home safely and tell every detail possible to your family. They will bask in the energy you bring home. Eventually, they will be proud of you for taking a solo trip, which might change your lifestyle altogether.
Conclusion:
Every first solo trip outside Delhi can be excited and overwhelming. Though, if you keep the factors discussed in this blog in mind, you can earn the best memories on the road, keeping safety measures intact.
Other Links:
Note:
Comment in the section below your thoughts! We are eager to know your travelling plans in the coming months or years.