Finding a niche is a cumbersome task. After that, finding blogging advice that works for you better than the rest is utterly impossible, especially for newcomers. But with the non-famous blogging tips in this blog, you can have a great position at Google SERPs.
1. The 5-5-5 strategy for the best blogs in your field.
Pick 5 new & different sites belonging to your niche from different Google search engine pages. Do not just depend upon the first page. Often, 2nd or 4th-page content in Google also has better information. Perhaps because certain pages have poor off-the-page and on-the-page SEO despite publishing amazing content with correct user intent.
2. Find the colours that are accepted more in your niche.
Simply knowing how to use infographics is not enough. You need to understand the preferred type of colours for the niche you are talking about.  For instance, if you want to convey a message for motherhood, feminism, or something similar, colours in your infographics should be purple, blue, white, or pink.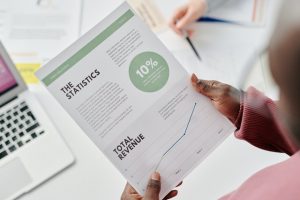 Whereas, if you are planning to write informational social media content, colour combinations like black & white, blue & white, and orange & white often engage the reader more. This is one of the non-famous blogging tips that is highly useful in the content writing courses I have learnt or developed for my students on webinars.
3. Follow news channels to gather real facts about the upcoming blog topic.
Do this as a habit. Unlike everyone telling you to follow a blogger in your niche, I'd say search for a news channel that writes or talks about your niche. Often, news channels have accurate and most authentic data figures portraying the intent of the genre you want to follow eagerly.
4. Find patterns that are developing in and around the selected niche.
Staying updated is not enough anymore. You have to do something which other bloggers find hard to do. It involves finding patterns in the niche of your choice. Though, consider finding those patterns extremely hard when you do not know the exact way to operate your research online.
You have to sit down, read articles, news, and watch videos. That's just the first part of it. Then you need to step and change the way you research. This time you will research the same content like a data analyst. Simply put, you will be like a CID officer wanting to know what is going in the niche/sub-niche of your choice.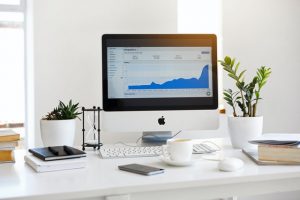 For example, from a few years through the core work on non-famous blogging tips, I have found the importance of:
Blogs & podcasts sections in any commercial website or newspaper
Use of digital magazines as data sources
Surge of personal niche blogs by individuals during vacations: summer, winter, or even pandemic.
Building up of communities with close friends for constant support
Work from home culture in India and other developing countries competing against developed countries
The list goes on. I find this list of glorifying details and unknown patterns only when I study the trends going on in the niche I love to write about. This applies to every blogger and content writer who wants to excel in his craft in almost no time.
5. Make use of the closely-associated topics to develop your personal non-famous blogging tips.
The niche you work on can be powerful if you blend it with other niches once in a while.
For example, if you are a solo travel blogger, you can combine the niche with animals, medicines, health, and water sanitation at times, depending upon the current trends of the country you are targeting and talking about.
However, this is just an example. You can combine various niches together. If you are a subject expert, you can start creating a new niche itself. Though, for this, you need to be an excellent strategist as well.
6. Keep creating and updating the most relatable and engaging content calendar with concentration.
Keeping calm will take you ahead in becoming an expert in a niche with the pro but unpopular blogging tips that others hardly follow. It will be successful only when you have a content calendar finalized.
A content calendar keeps you off the radar when people try to scare you off from the platform of content marketing in India. With a content calendar and schedule posts, you lay off the chance to solely depend upon others' viewpoints on the deployment of the content on your website.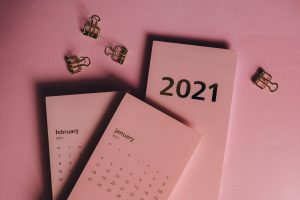 As and when you find people who are trying to advise you unnecessarily, it is best that you stay away from them. Then put your focus on content calendar creation that matches the upcoming trend.
7. Run content campaigns with your fellow bloggers in the same niche.
Content campaigns help you viral the content you mastered. Though, you need a strong network to run these campaigns. This network builds when you enrol yourself in a bloggers' community. Find those communities around you and become friends with new and existing bloggers.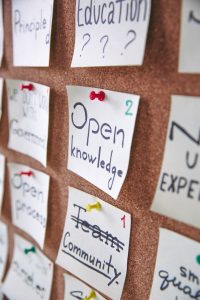 Share ideas and brainstorm with them. Come up with content campaigns that can also include link-building strategies. With these campaigns, your readers gain rich information about a single topic from different bloggers and their personal viewpoints.
In the long run, you earn a great bunch of bloggers, strategists, friends, and trustworthy content creators online. More than that, you also start earning a momentum around your niche when readers are going back and forth, reading different blogs you and your community uploads when the campaign goes live.
References:
https://popularity.world/why-should-you-try-free-online-courses/
https://www.rsu.edu/wp-content/uploads/2015/06/PLCBloggingTips.pdf
https://www.hongkiat.com/blog/free-blogging-ebooks/
Footnote:
The entire experience with non-famous blogging tips has been my favourite subject to study, implement, and guide. For this, one needs a strategic and analytical mind.
If you have such insights, you would like to share, do comment down below and let the world know how to create an unbeknownst impact from their blogging websites online.